Product
Parallel shaft gear motor--GM8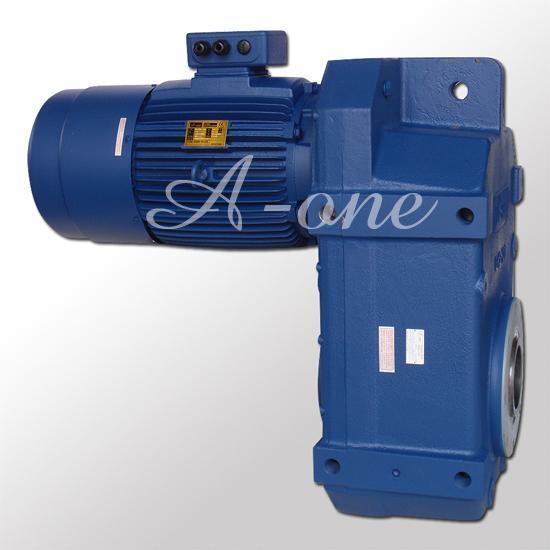 Parallel shaft gear motor
Product ID: GM8-SERIES(A-one)
Gear boxes are designed with helical gear which makes it operate smoothly and quietly. It is characteristic of high torque and low backlash.

The A-one gear motors applies modular design. Ratios are designed and selected to correspond with the normal usage of customers. Gear units are available for foot or flange mounting and can be installed in any directions and positions provided.

Specification:
Max. output torque: 16500Nm
Ratio: 11 ~ 224
Power: 7.5kW ~ 45kW
Output speed: 320rpm ~ 4rpm
Output hollow shaft: key way 100mm or 110mm

more pictures...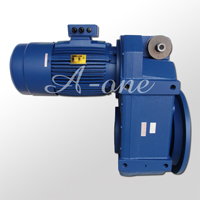 Options:
Output flange
Output shaft
Spring operated disc brake, DC-Voltage
Forced cooling fan
Manual release of brake
Space heater
Thermal protector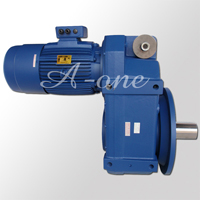 Specifications:

Gear unit Type 

I
Ratio


Output speed n2

Output
torque T2


Input torque of input unit T1(Nm)
(for Fs=1.0)

(60Hz)rpm

(50Hz)rpm

Nm

50

70

100

120

190

240

290

GM 8-4

4.26

422.54

352.11

7400

○

○

○

○

○

○

○

GM 8-5

5.07

355.03

295.86

7700

○

○

○

○

○

○

○

GM 8-6

6.09

295.57

246.31

8100

○

○

○

○

○

○

○

GM 8-7

7.45

241.61

201.34

8400

○

○

○

○

○

○

○

GM 8-9

9.33

192.93

160.77

8700

○

○

○

○

○

○

○

GM 8-11

11.21

160.54

133.78

14500

○

○

○

○

○

○

○

GM 8-14

13.71

131.26

109.38

15000

○

○

○

○

○

○

○

GM 8-18

18.75

95.99

79.99

15000

○

○

○

○

○

○

○

GM 8-22

22.94

78.48

65.40

15000

○

○

○

○

○

○

○

GM 8-28

28.73

62.66

52.22

15000

○

○

○

○

○

○

○

GM 8-36

35.97

50.04

41.70

16500

○

○

○

○

○

○

○

GM 8-45

45.09

39.92

33.27

16500

○

○

○

○

○

○

○

GM 8-56

55.46

32.46

27.05

16500

○

○

○

○

○

○

○

GM 8-71

70.27

25.62

21.35

16500

○

○

○

○

○

-

-

GM 8-90

92.75

19.41

16.17

16500

○

○

○

○

-

-

-

GM8-112

117.52

15.32

12.76

16500

○

○

○

○

-

-

-

GM8-140

144.02

12.50

10.41

16500

○

○

○

-

-

-

-

GM8-180

177.14

10.16

8.47

16500

○

○

-

-

-

-

-

GM8-224

224.45

8.02

6.68

16500

○

○

-

-

-

-

-
Certificate:
CE Approved
China CCC certificate(3C)
Order Information:
Minimum Order: Negotiable
FOB: Taichung port, Keelung port
Contact Detail
| | |
| --- | --- |
| Contact: | Ms. Melody |
| Address: | No.185, Desheng Rd., Daya Dist., Taichung City 428, Taiwan (R.O.C.) |
| TEL: | 886-4-25602355~7 |
| FAX: | 886-4-25600999 |
| Email: | chec123@ms25.hinet.net |
| URL: | |
| ZIP: | 42846 |